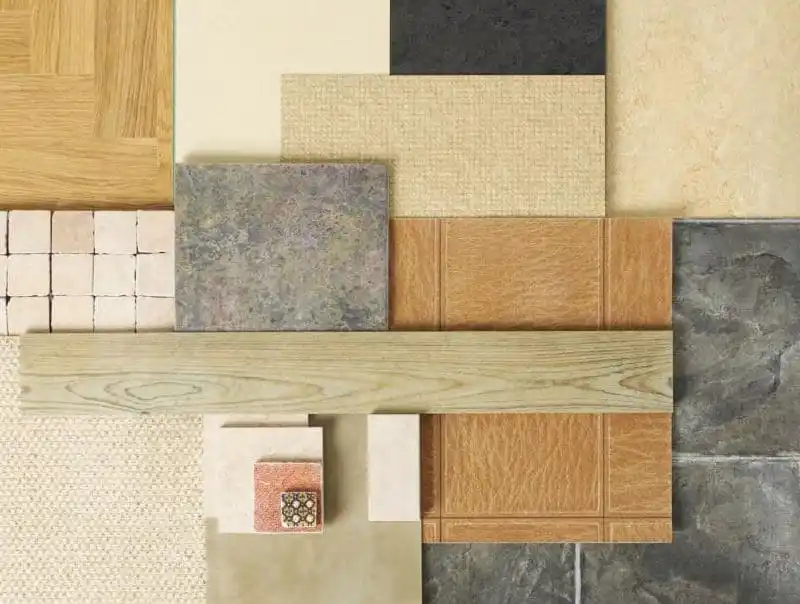 Hardwood flooring is made of a single piece of wood, typically oak, cherry, or walnut. There are other solid wood flooring options as well, such as linoleum. Most hardwood flooring is three-quarters of an inch thick, with a width varying between three and five inches. Some retailers call these standard planks, while others prefer a wider variety that measures five to ten inches wide. There are two main types of hardwood floors: oiled or unfinished.
Vinyl floors are also available in many varieties, including sheet and luxury vinyl. Luxury vinyl clicks into place just like hardwood floors, and vinyl tiles are installed one at a time. Before choosing your flooring materials, be sure to check that the material is durable and will withstand various damages. For example, if you plan on putting your flooring in a commercial building, you may want to consider luxury vinyl, which is a water resistant, low-maintenance option.
Bamboo flooring is another great option. Bamboo flooring is made from strands of grass and glued together to create solid or engineered planks. This alternative to hardwood flooring is highly durable and looks similar to traditional wood floors. You can choose between horizontal or vertical grain, as well as woven and engineered bamboo. Cork flooring is also a good choice, because it adds extra insulation. And while bamboo flooring has a natural appeal, you may want to think about a recycled flooring option as well.
If you want a flooring material with an elegant and timeless appeal, you might consider using stone. Many natural stones are cut to different sizes and thicknesses for a variety of applications. The installation method is similar to that of ceramic tile. However, marble and slate need to be sealed and polished. Stone aggregates can be used instead of raw cut stone. Alternatively, you can purchase preformed tiles. Porcelain stoneware is another alternative to stone. It is 20 mm thick and typically comes in 60 cm squares.
Laminate flooring is a low-maintenance option that offers realistic looks at an affordable price. Unlike traditional wood flooring, laminate flooring is waterproof, noise-proof, and heated. Laminate flooring is also easy to install. Available in tiles, planks, and tongue-and-groove assembly, this type of flooring has a wide range of designs and colours that suit almost any style. They can be installed in any room, but they are not recommended for high-moisture or wet environments.
Another alternative to hardwood is vinyl. Made from polyvinyl chloride (PVC), this material mimics the look and feel of wood or stone. It is water-resistant and easy to clean. Tiles are also inexpensive and durable, making them an attractive option for any room. But be sure to read manufacturer instructions carefully. Once you know the proper installation process, you can be confident that your new floor will last a long time. And don't forget to check for stain resistance.
Engineered hardwood is another popular choice. While using less natural timber resources, this type of flooring is cheaper to purchase and install. Engineered wood isn't sanded as much as true hardwood, but it is more durable and scratch resistant. Despite its high price, engineered hardwood can be a great option for any room of the house. Depending on the room's humidity level, it may not be the best option for a bathroom or high-traffic areas.